Back in 2007, construction began on Lideco, which was supposed to become a paradise for Hanoi's super-rich. Like Ciputra or Royal City, it was intended to be an all-inclusive development, with housing, shops and recreation options within the walls of the "city within a city."
However, the project fell through. Perhaps it was the location – nearly 15 kilometers from business areas like Cau Giay and Ba Dinh – that did it in. Or maybe it was the fact that the neighborhood featured only two distinct styles of houses among the hundreds of buildings.
As it stands today, fewer than 100 of the roughly 600 buildings in the complex are occupied, and most of the rest are entirely empty, save for a few of the small creatures that one might expect in such a building.
Regardless of the reason, Lideco's abandonment left behind a treasure trove of buildings in various states of completion, ripe for exploration by the more adventure-inclined residents of Hanoi.
I was invited to join a group who perfectly matched this description for an afternoon, following along with my camera as the group: a parkour runner, a fire-spinner, a producer and the self-described "urban explorer" made their first journey into this desolate wonderland.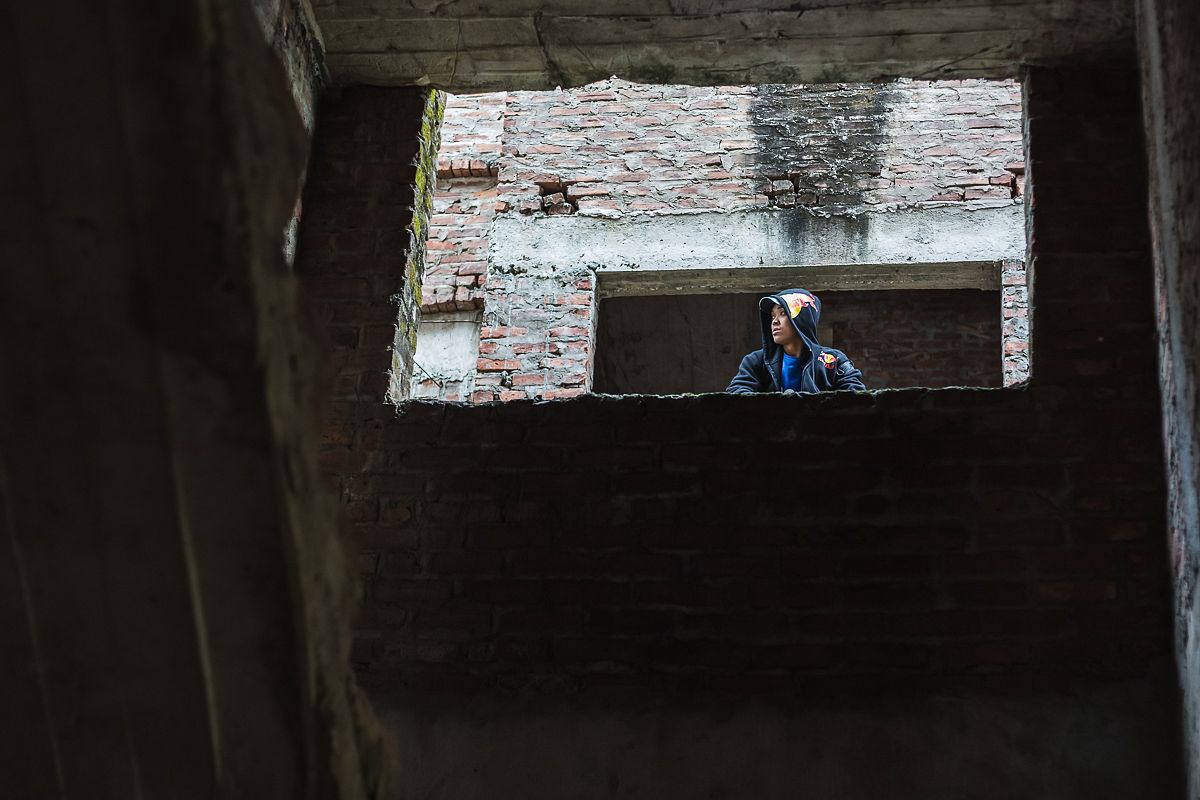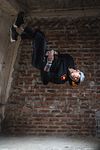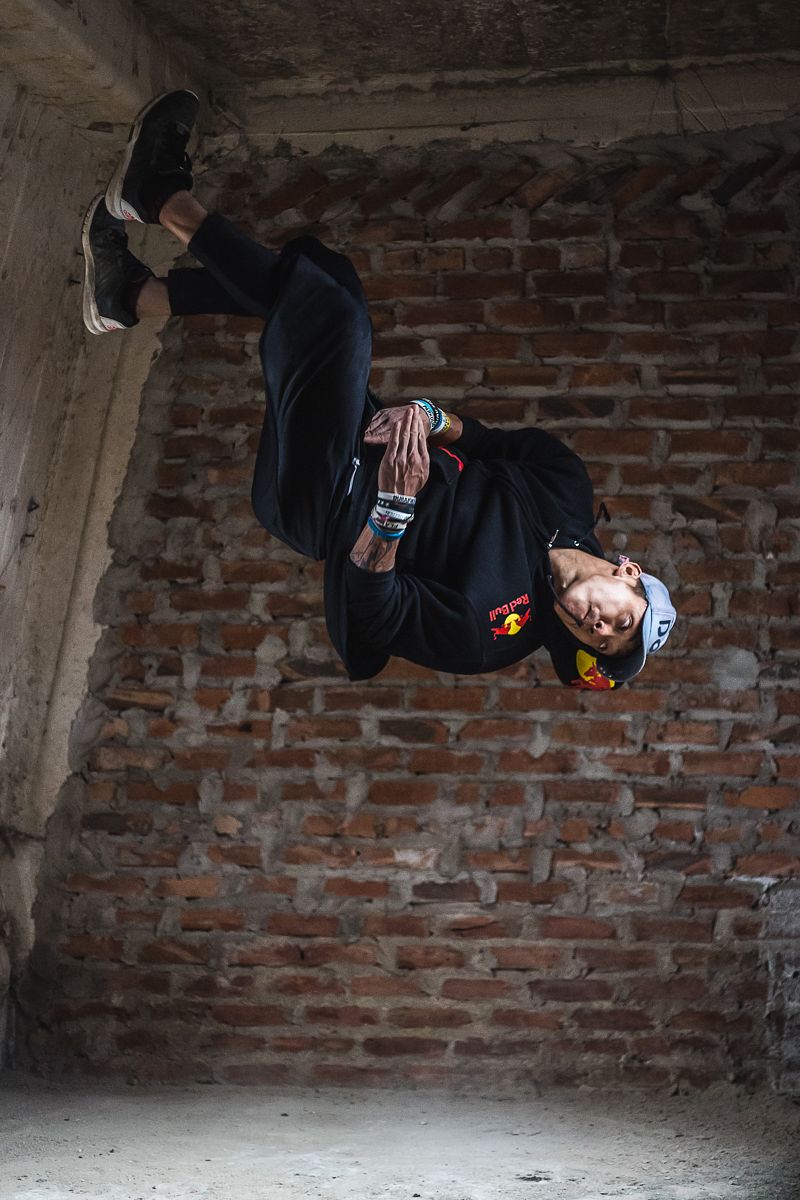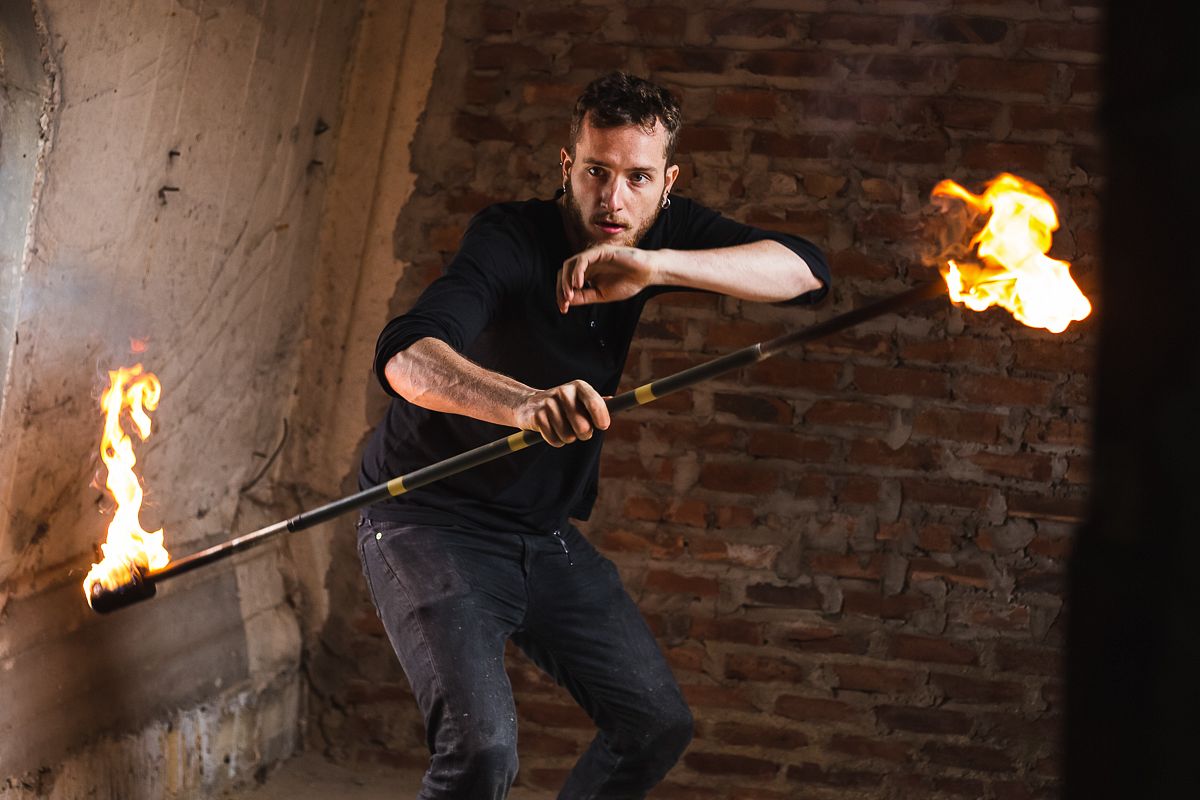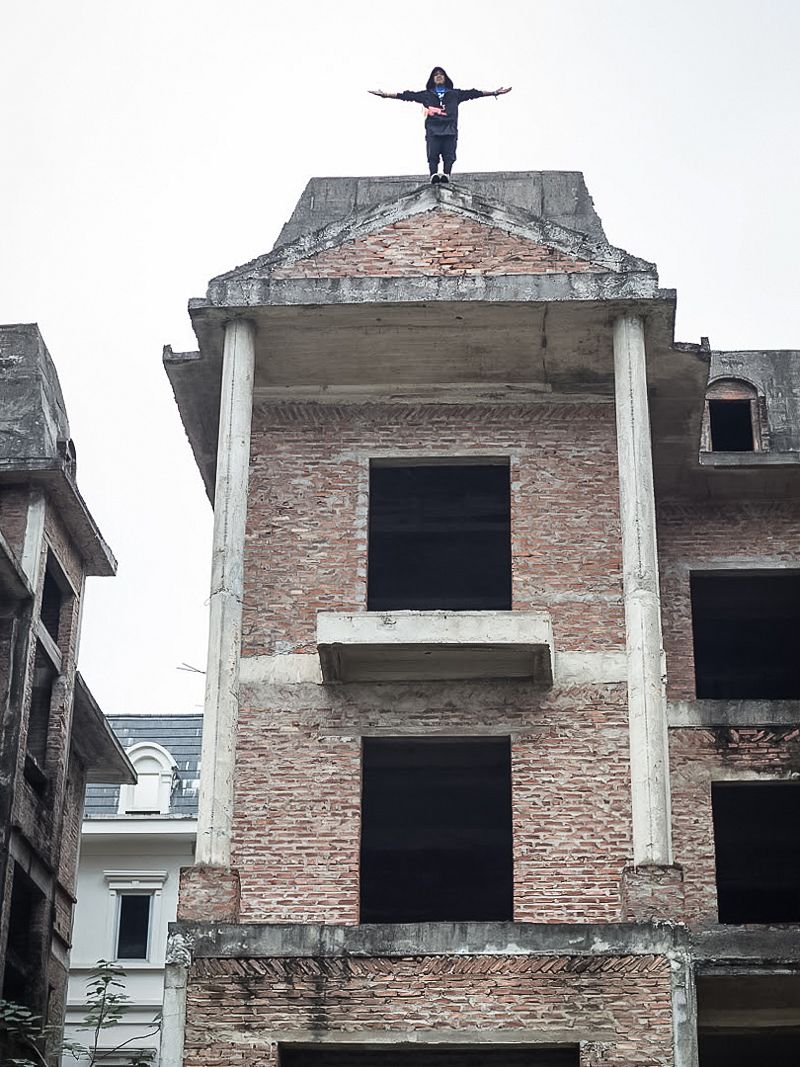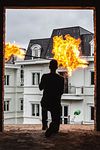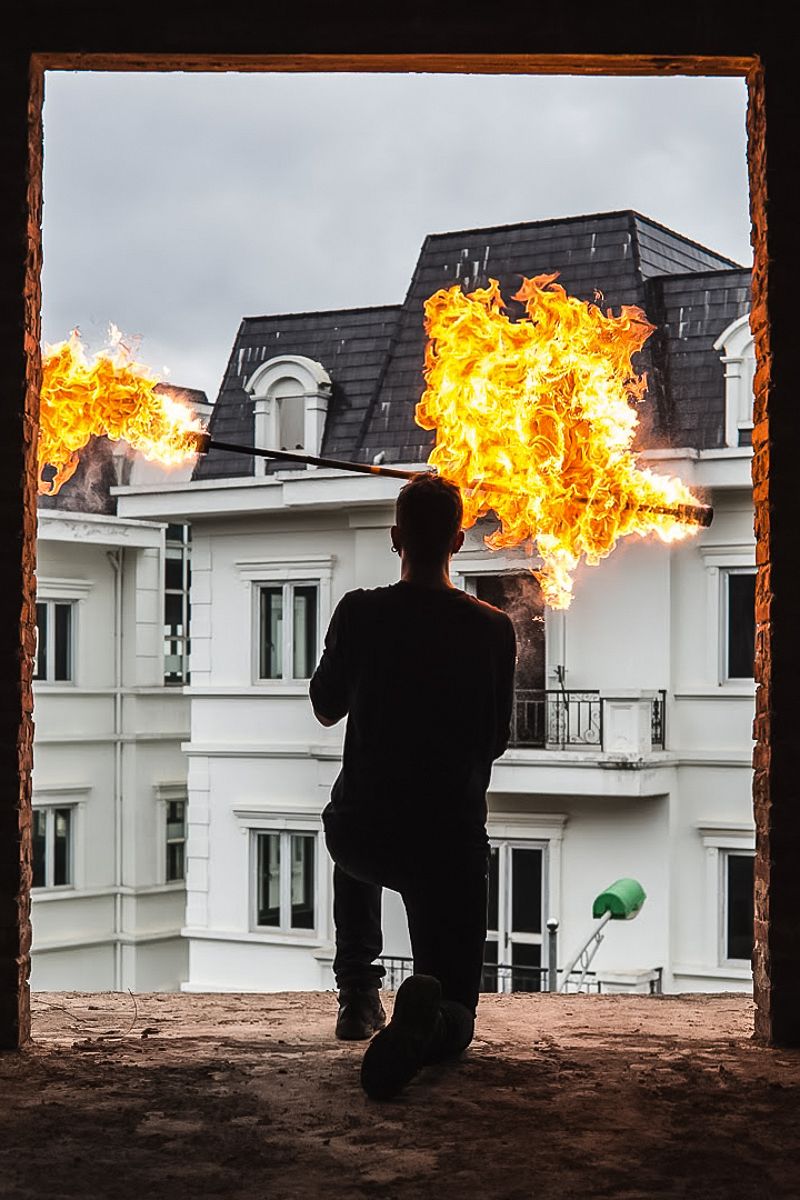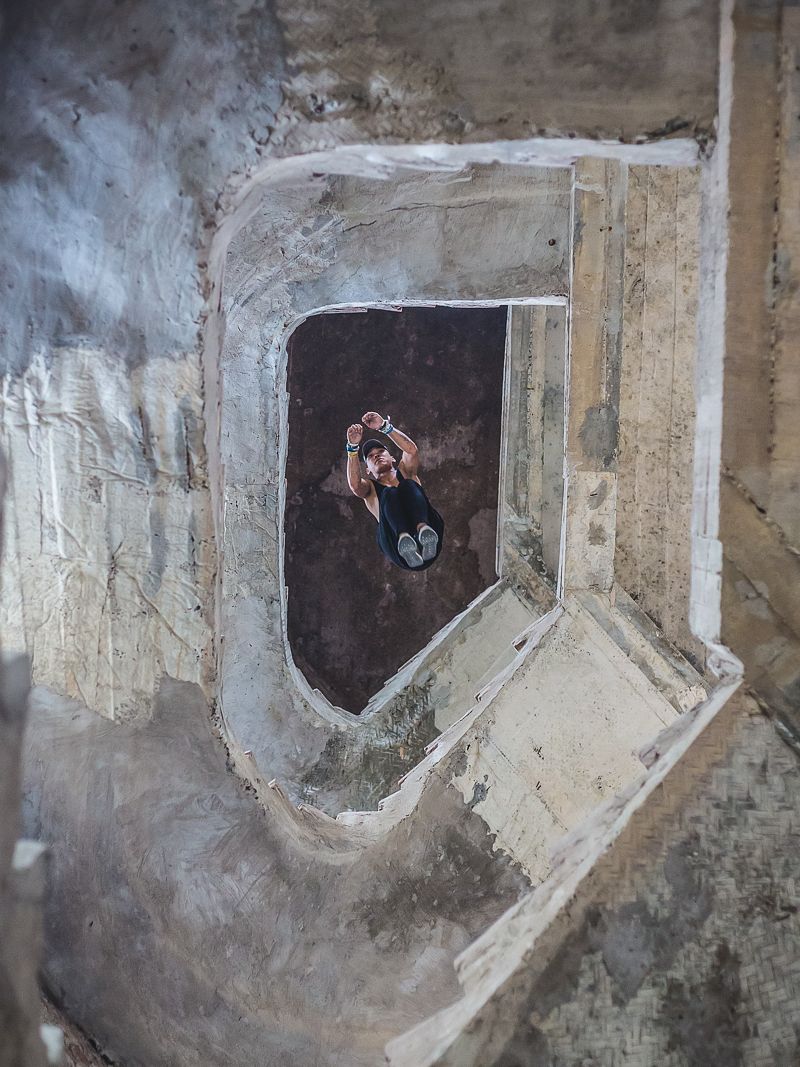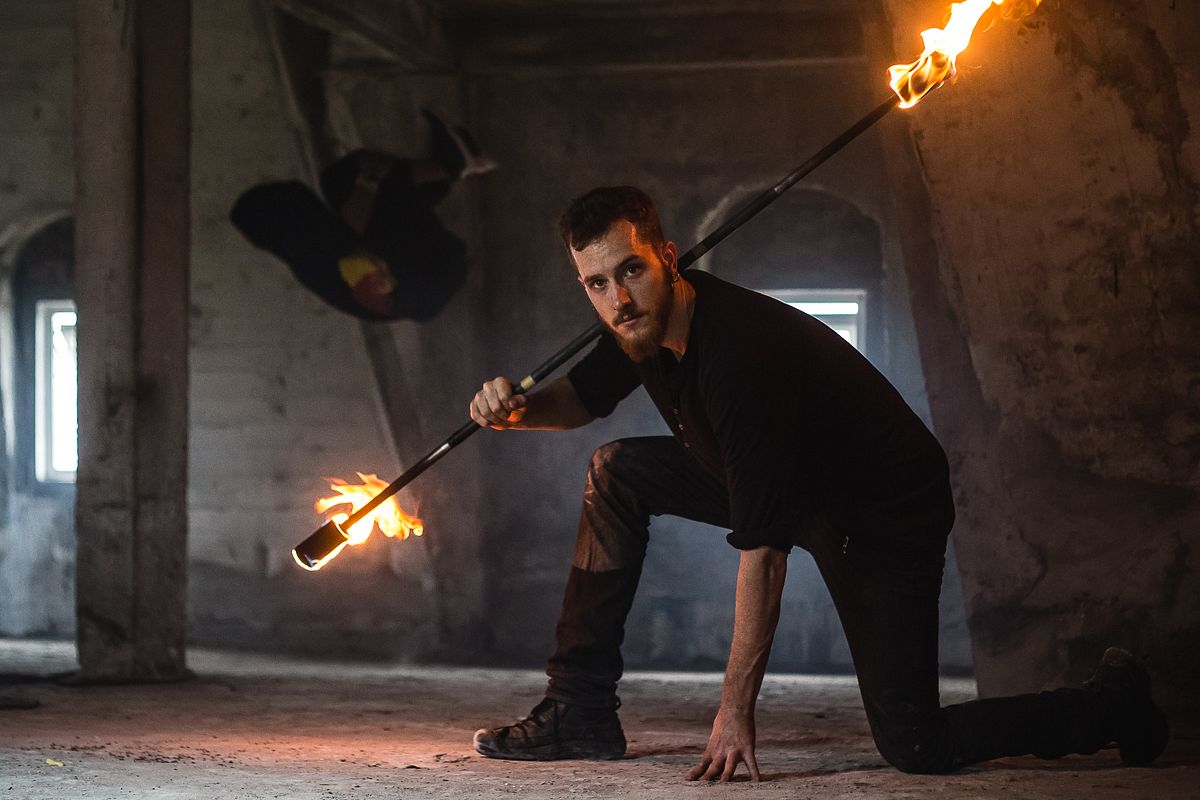 ---

Related Articles:
---