As Vietnam battles a fresh coronavirus outbreak, art from the country's initial battle and social distancing period is still being released.
Ba Đình Đời, or Ba Dinh Existence, is a 3:26 video created by three Hanoi residents during April's business shutdown. The editing places the action in a black frame, with occasional imperfections added to give it an older film look.
Robin Marty, who scored and edited Ba Dinh Existence, said in an email: "During confinement, I would hang out at a shaded café until late, and walk home at night through the labyrinthe alleys of my district, Ba Dinh."
Eventually, inspiration struck: "One night after it had rained, I walked home like usual listening to music, and this one instrumental track comes up, and it clicked. I looked around, sniffed the cool air, and let myself wander through the empty streets of an uncanny maze. I realized how unique these lights are, how irrational and strange the architecture is, and I felt blessed being able to explore this alien scenery alone."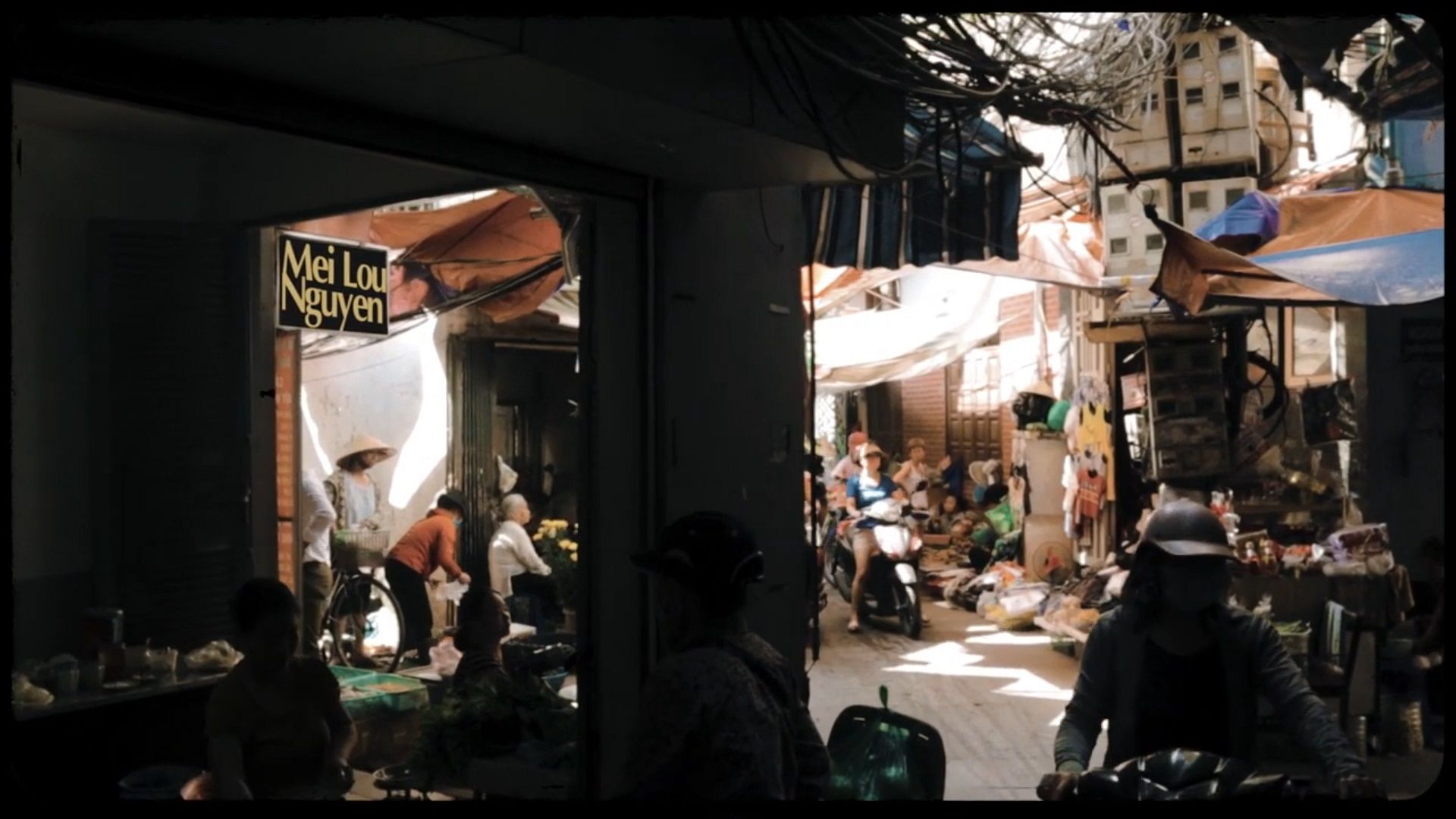 He also realized such imagery won't last forever, as warm, yellow street lights are giving way to bright LED bulbs, while traditional architecture is being replaced by bland international styles. So, Marty called up some friends: "I reached out to Mei Lou Nguyen and Mike O'Kennedy to share the idea, and soon we brainstormed a night-shot video of our beloved Ba Dinh. We had around five shooting sessions, scouting the empty streets for ominous alleys and enigmatic flares. Finally, after multiple weeks of video and audio editing, we are proud to release this tribute to the nocturnal atmosphere of Ba Dinh District."
The video closes with a fleeting return to normalcy, as crowds of maskless residents crowd narrow alleys and markets. Little did we know that such scenes would soon become relics from another era once again.
Check out Ba Dinh Existence below: