'"...In the distance the stars
Nearby, fireflies..."—Phùng Cung
The two-part exhibition Xem đêm – Càng đêm currently on show at Manzi Exhibition Space is the fruit of a three-year collaboration between visual artist Nguyễn Đức Phương (aka Phương Giò) and architect Nguyễn Hà. The installations composed of luminous sculptures conceptually evoke the power of the night, the artworks making poetic reference to rural Vietnamese traditional materials and forms.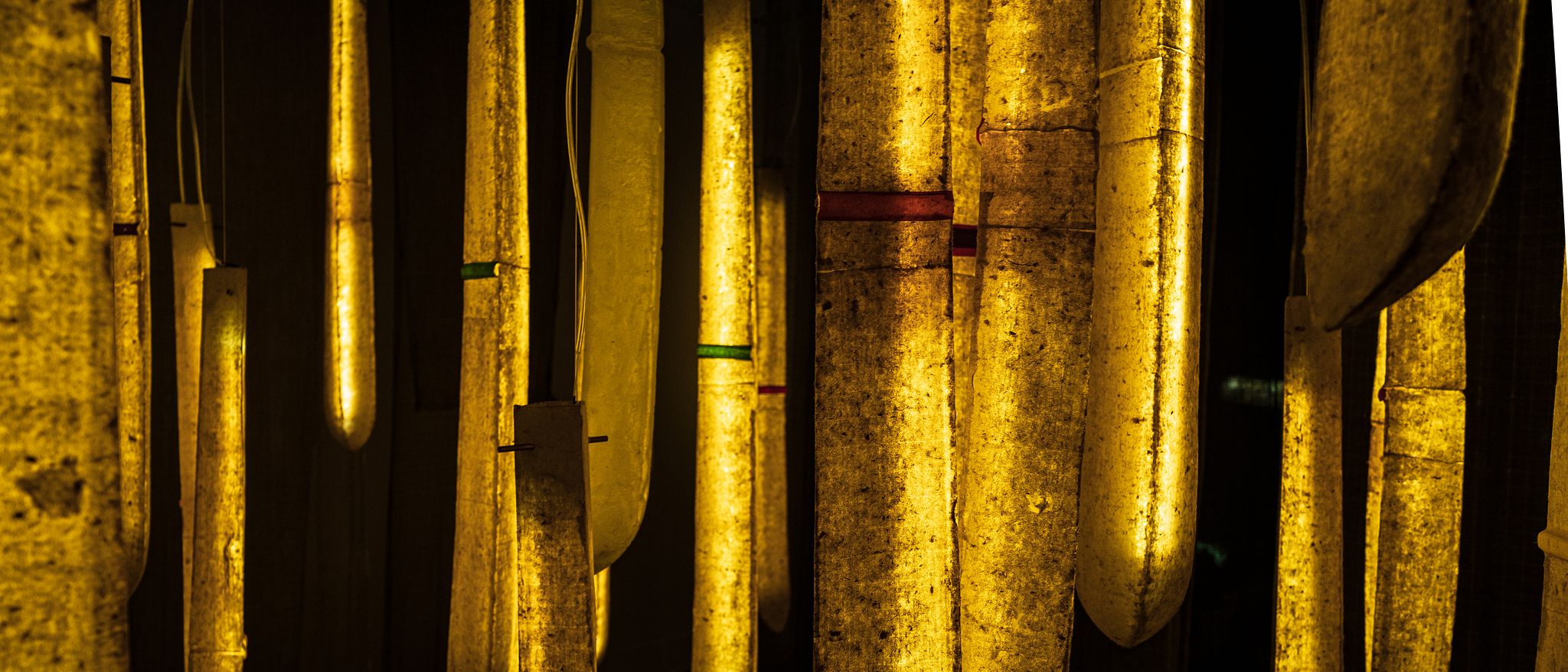 For Phương and Hà, the installation is offered as an act of "memory gathering," their research journey bringing them to study the textures and shapes common in the everyday objects of the northwest mountains and the northern delta. Their experiments with materials such as dó paper, cloth, indigo, coal and copper were explored simultaneously from their architectural and visual art perspectives, evolving over the years to integrate modern industrial materials like cast aluminum, composite and steel.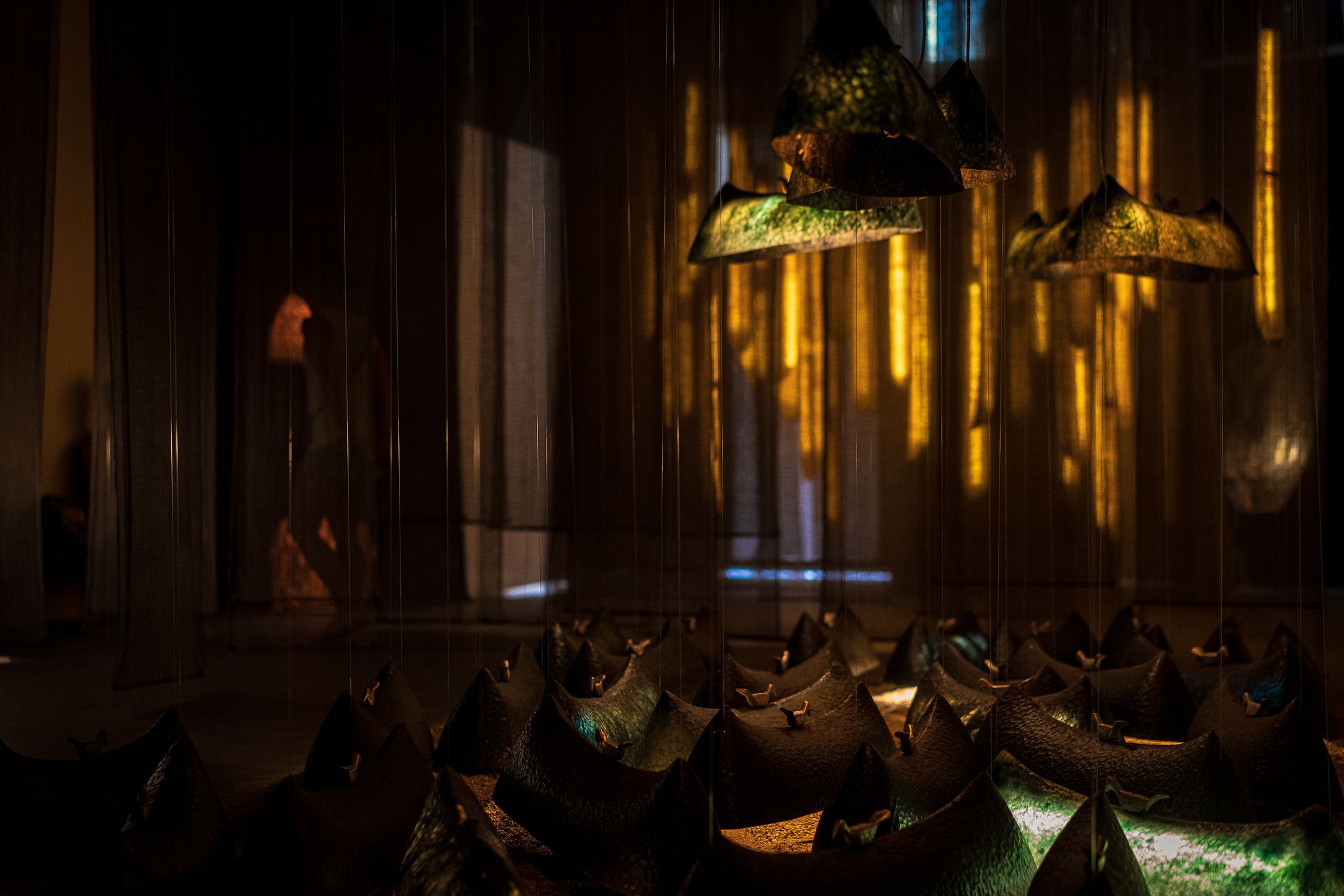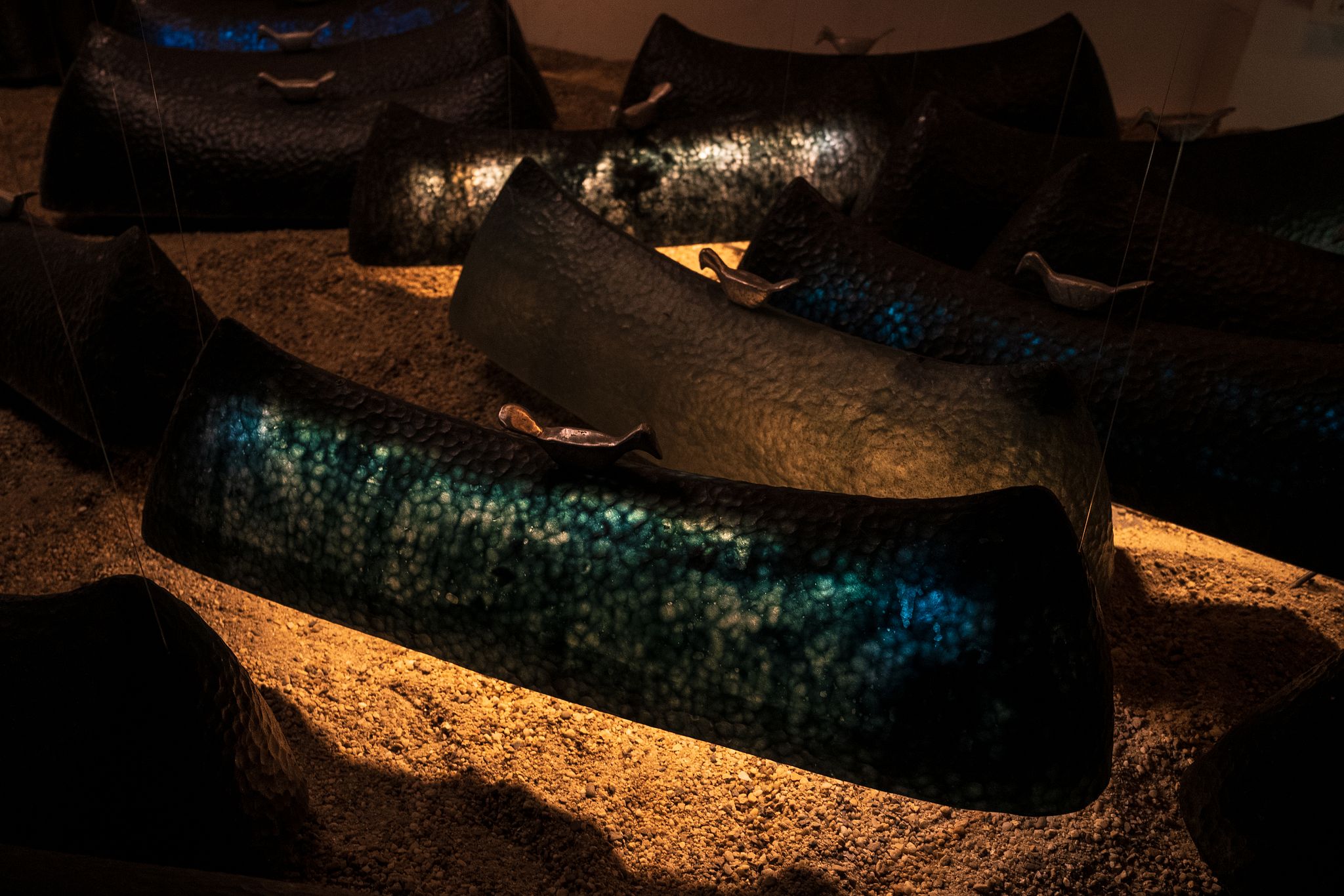 The first chapter of the exhibition consisted of five installations composed of 180 lamp sculptures; the exhibition hall divided by veils of suspended cloth invited the spectator on a meander through the works. Floating and mysterious, each installation narrated a different tale, some with hidden text and drawings, others whispering organic clunks as they swayed in suspension above the ground.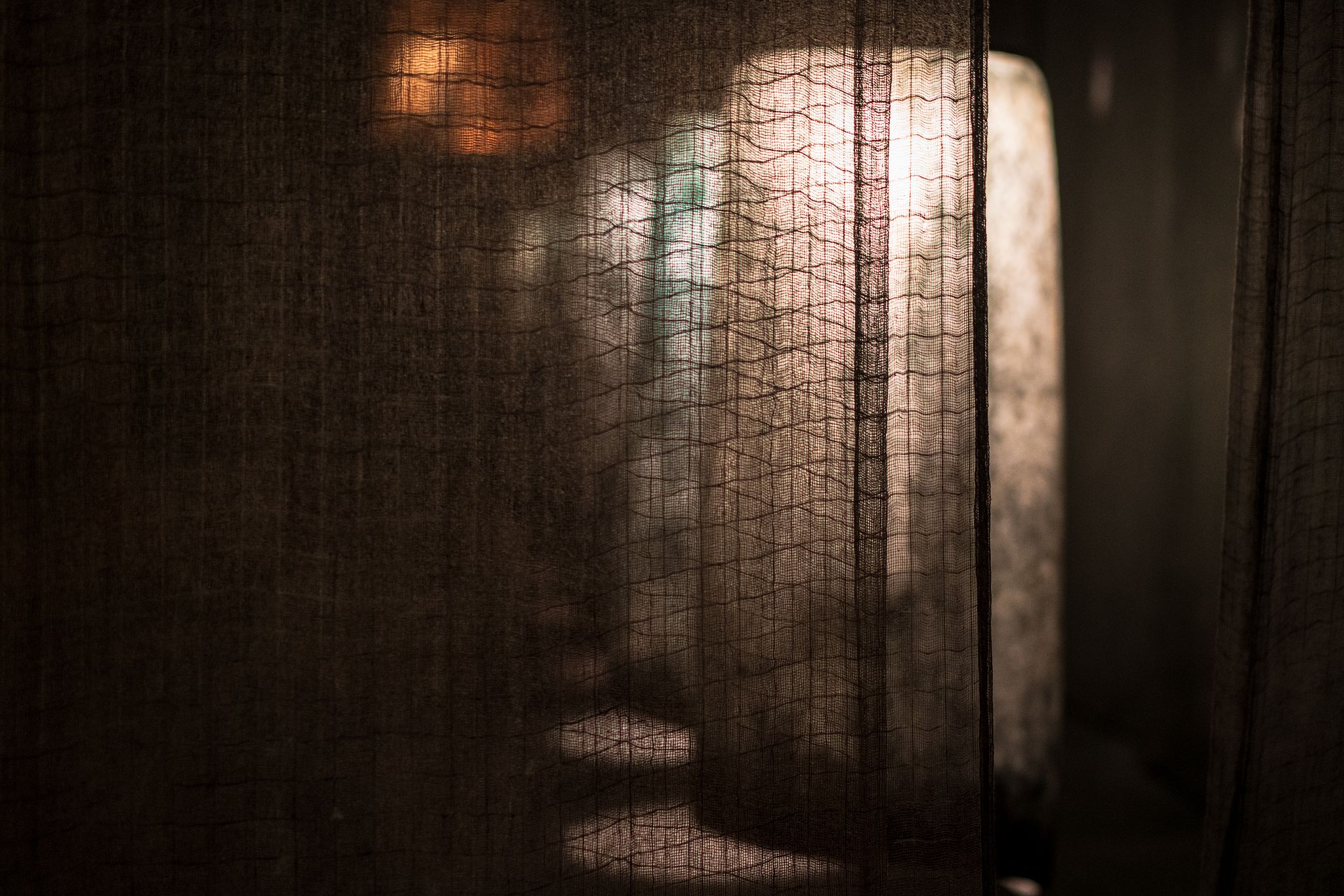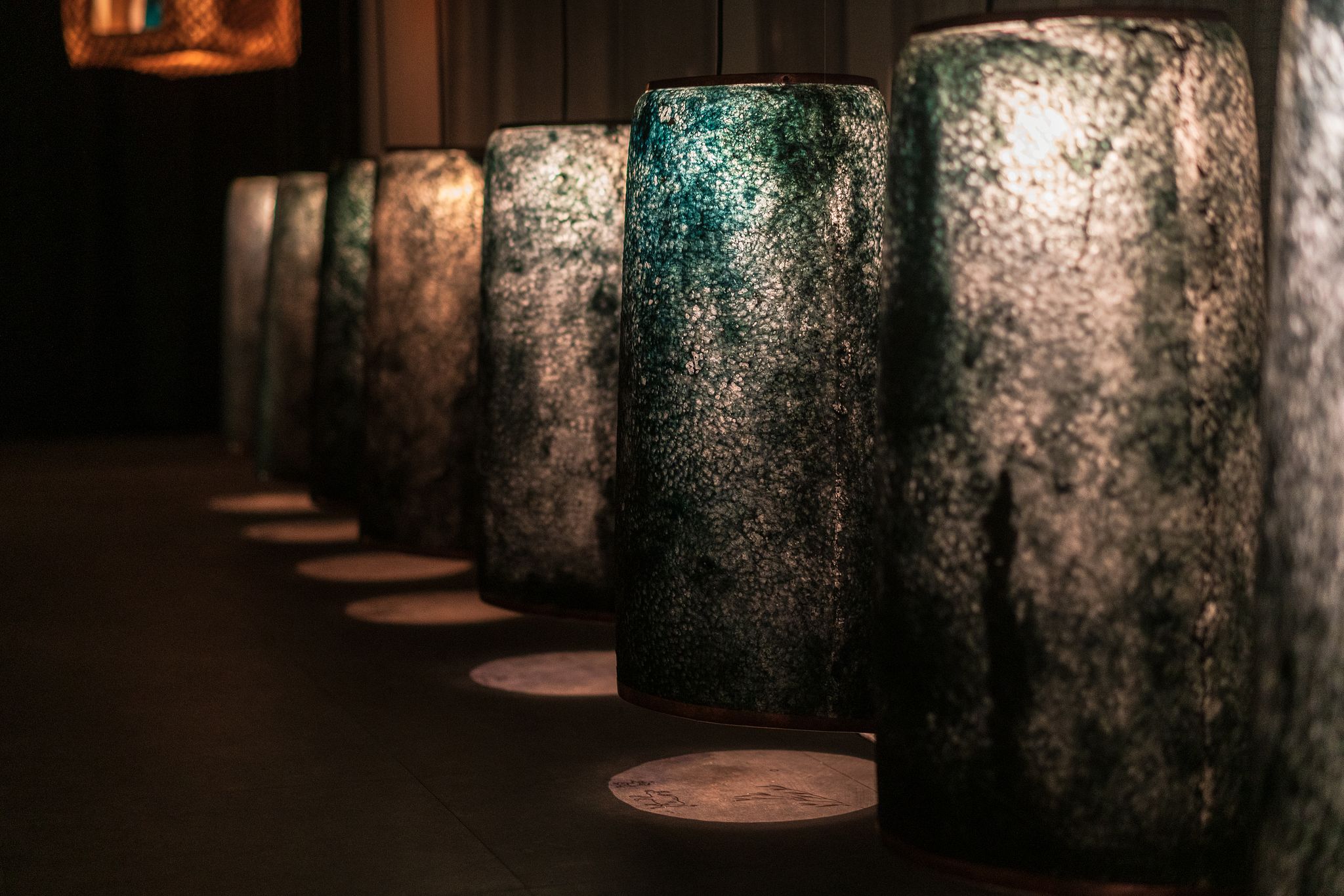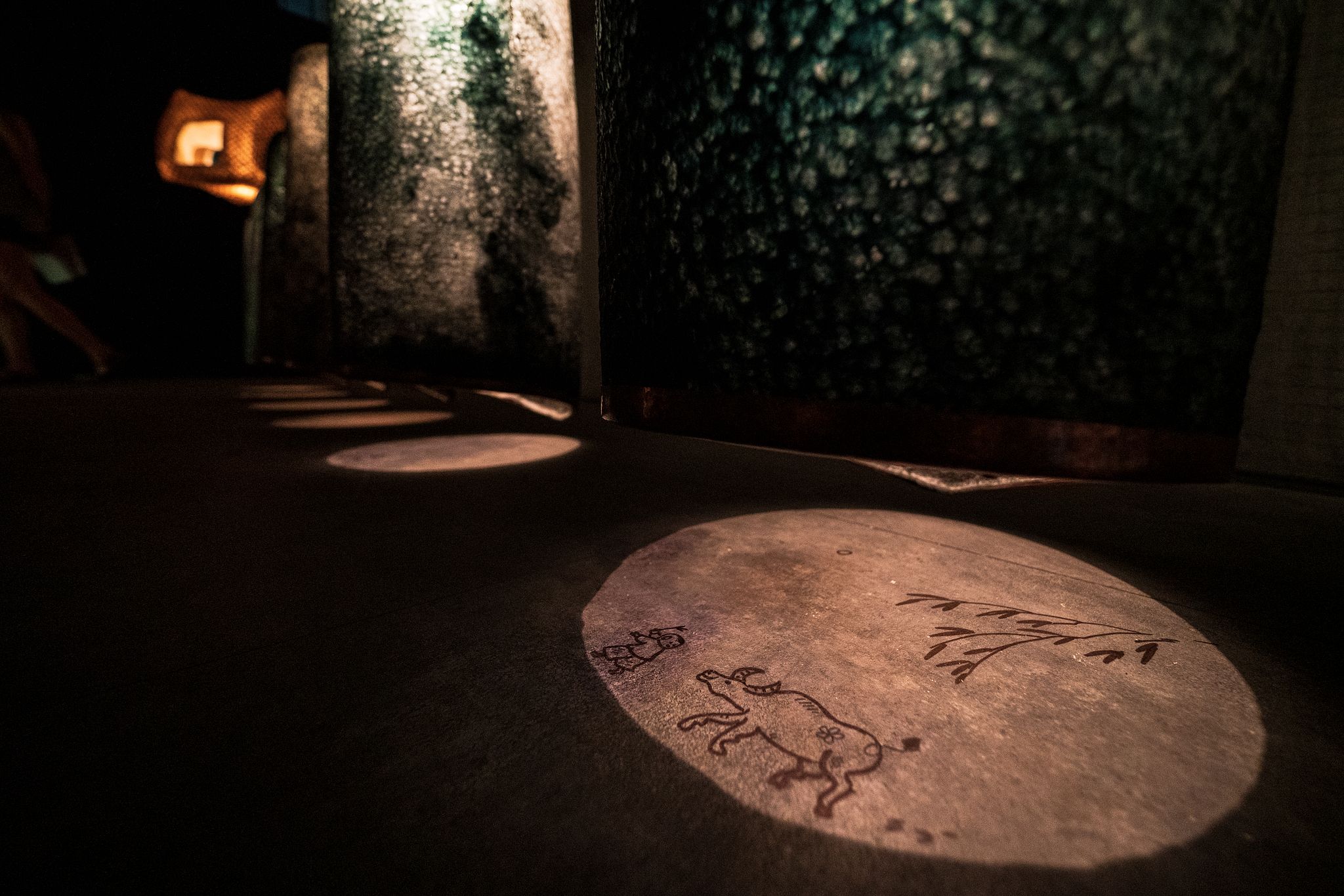 During the artist talk presented at Manzi on July 14, the duo described their installation as an attempt to represent the power of the night. The focus on the lighting sculptures is as important as on the spaces in between, they said. With this study on the nature of darkness and light, Hà wants people to think about how they use light in daily life, recalling the need for a natural balance. The artists wished the audience to reflect on the importance of the night, not only in the quantity of time it occupies in our lives, but also for its restorative nature, the daily cycle seen as a constant transformation.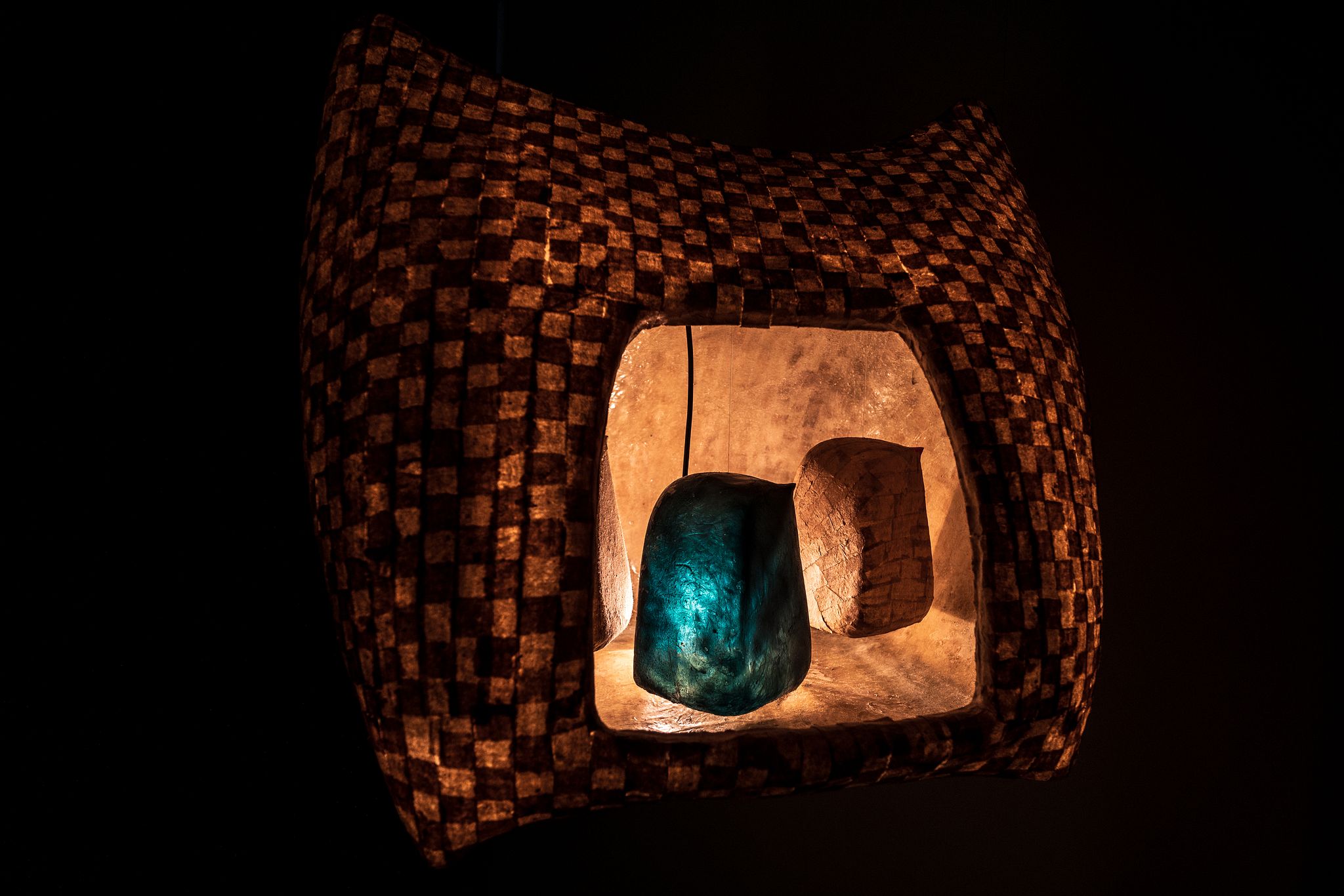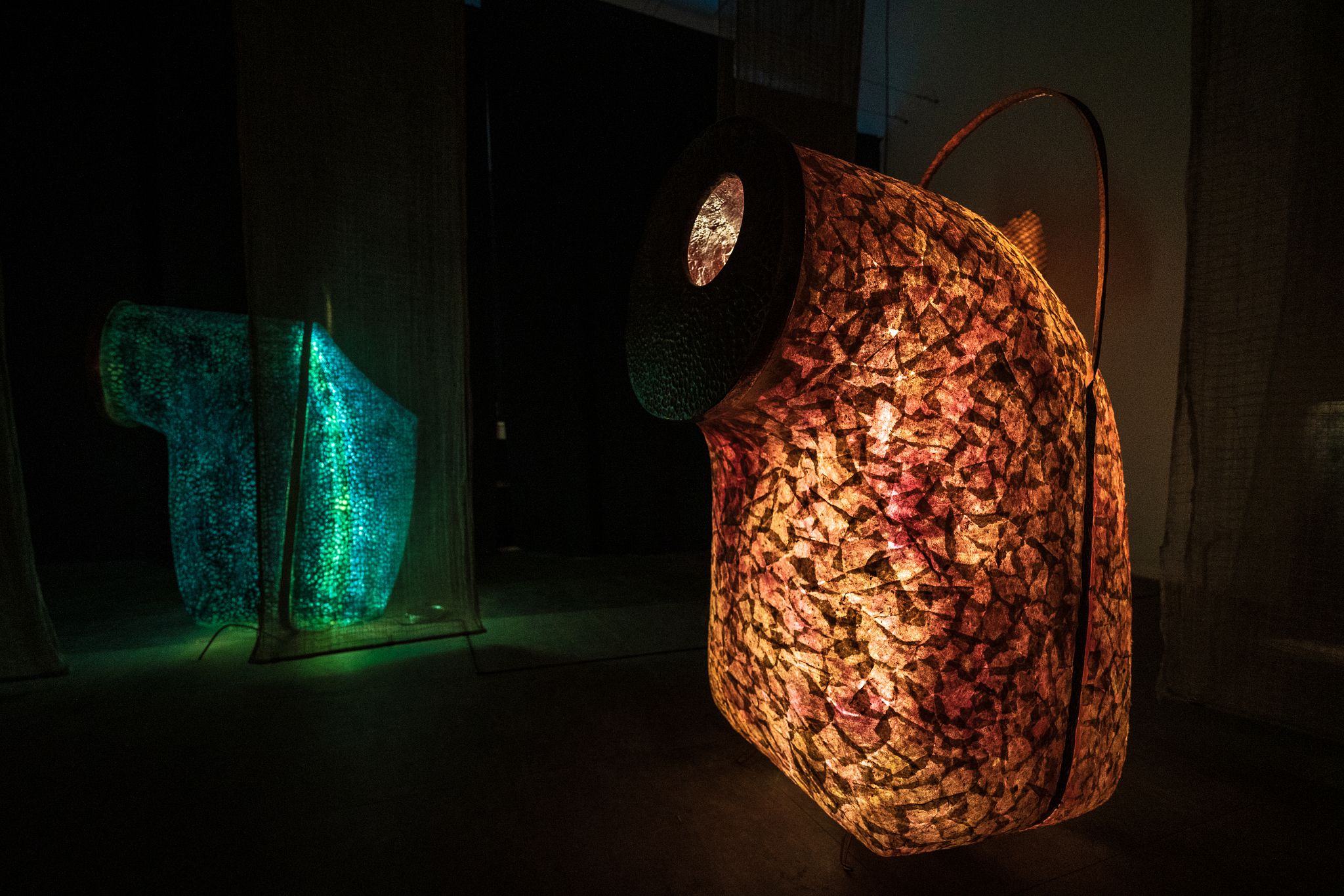 With these mysterious sculptures, of lines and forms created from objects of cultural significance, we are challenged to conceptualize darkness not as emptiness but as volume, presence and strength.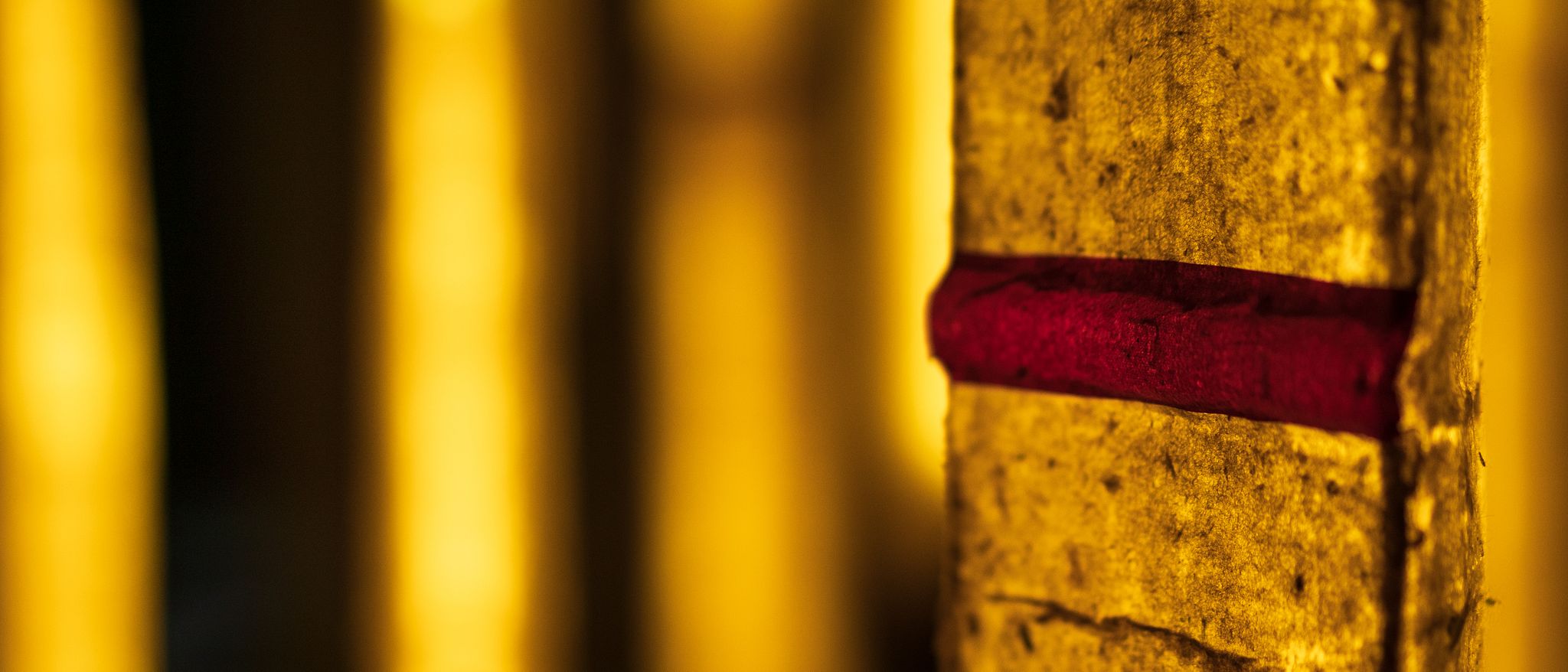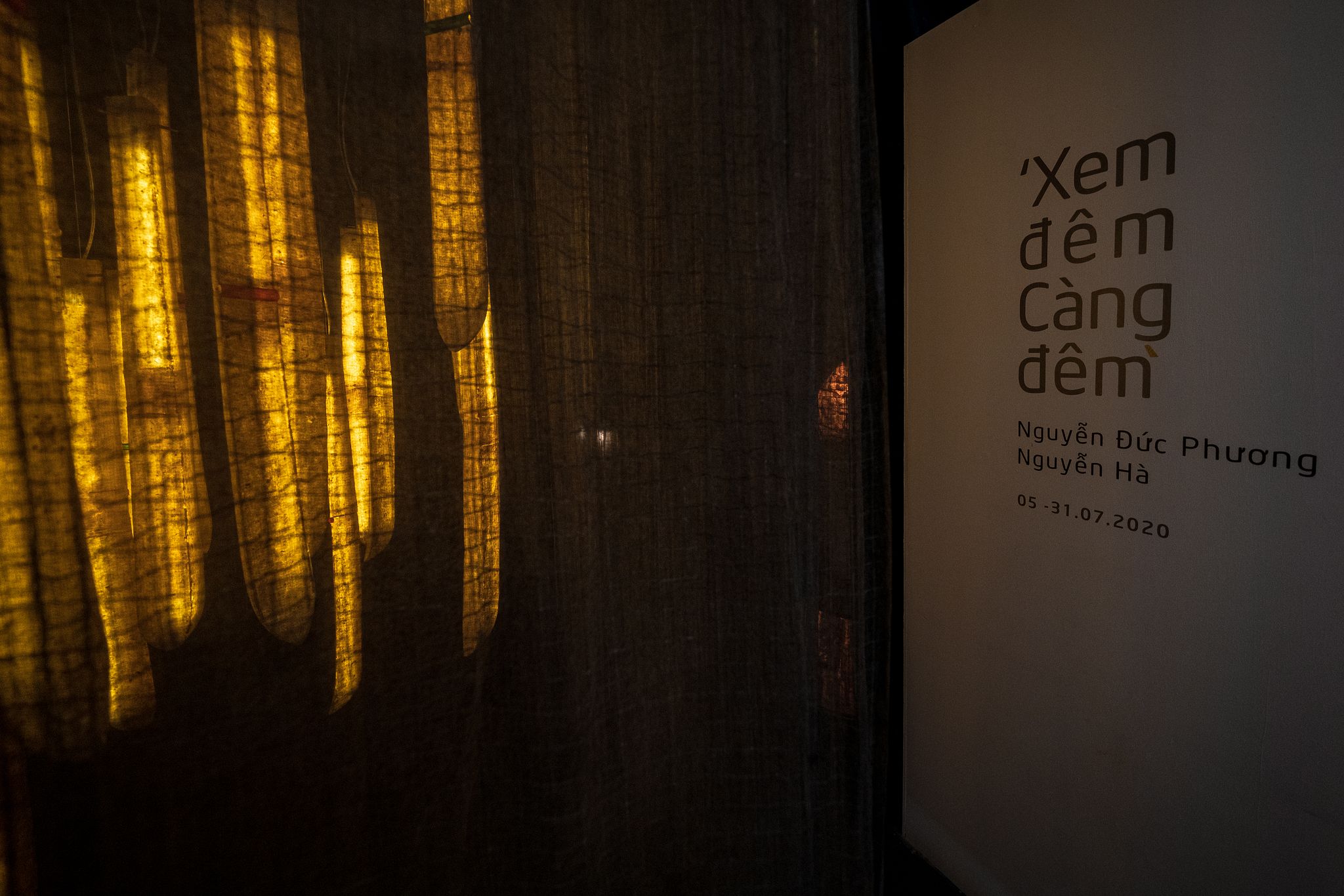 Xem đêm - Càng đêm takes place at Manzi Exhibition Space. Chapter 1 of the exhibition (Xem đêm) runs from July 5 to 19. Chapter 2 (Càng đêm) starts on July 25 and ends on August 9. For more information, check out the event's Facebook page.